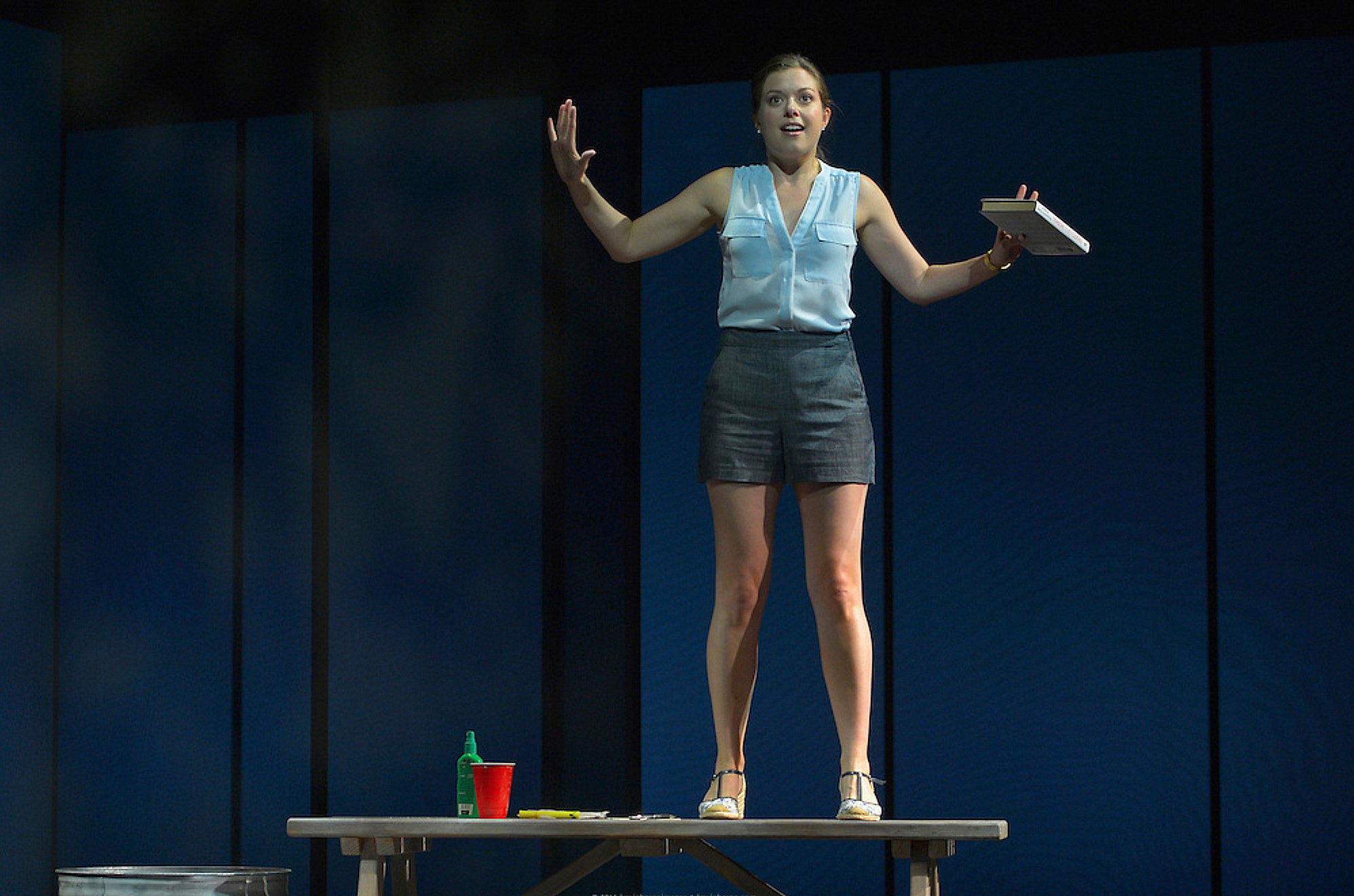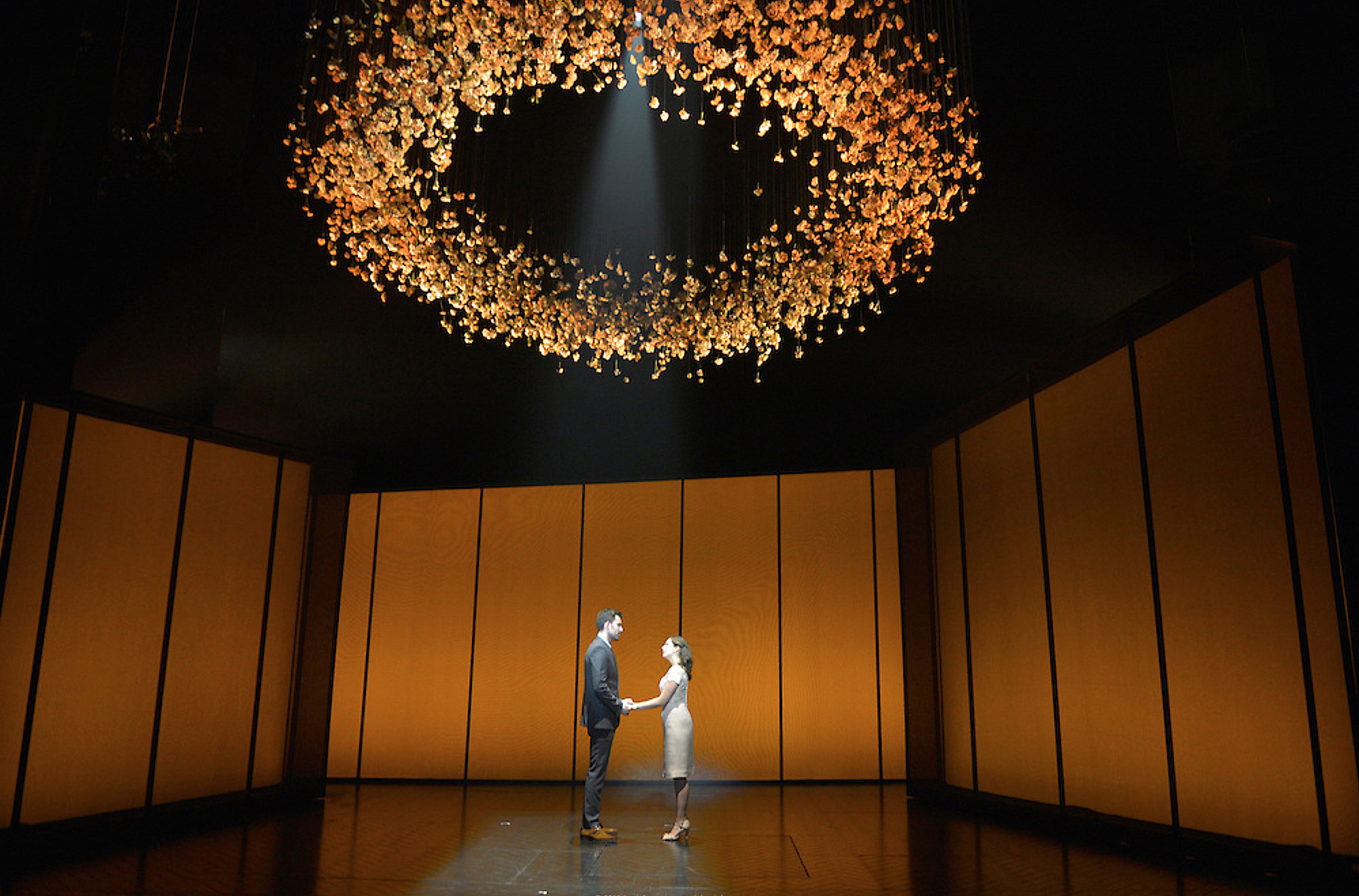 THE LAST FIVE YEARS
American Conservatory Theatre
by Jason Robert Brown
Michael Berresse, dir.
Robert Wierzel, lights
Callie Floor, clothes
Kai Harada, sound
Additional Photos by Kevin Berne

Sophia Laurenzi, The Stanford Arts Review
"Tim Mackabee and Robert Wierzel, the respective scenic and lighting designers, represent a special kind of genius. Upon entering the theater, the most noticeable set piece is an enormous modern floral wreath that hangs from the stage ceiling at an upward tilt on its downstage side. Its monotone whiteness continually provides interesting and stark lighting reflections and shadows throughout the performance, and its circularity is somehow comforting—like it will somehow keep Cathy and Jamie's love safe. But the true brilliance in the set design lies in the stage wide box that remains a constant presence. Four transparent walls bordered with black framing start off in a traditional box shape, but at different points the walls slide open, turn to other angles, and are tinted in vibrant colors or blacked into complete obscurity. A musical that operates in dynamic space and time needs a set that can support and emphasize such spatial and temporal nonlinearity, while mirroring the simplicity of a show that usually has one actor in a plainclothes costume onstage. This central set piece and its integration with the lighting, as well as automated smaller scenes (a dock, a kitchen table set with changing details like flowers, a worn armchair and bookshelf) that slide in from stage right and left, are what The Last Five Years needs for its surreal and real elements to mesh believably. Like the story and the music, it is multi-dimensional."
Jay Bermann, sfist.com
"The spare and soft-edged set by Tim Mackabee, composed primarily of geometric panels that are lit throughout with solid colors and sunset gradations, is crowned, literally, with a pretty, suspended doughnut of what look like dried white roses. The elaborate focal point above the stage plays a pivotal role in the finale, which Berresse admits he tweaked from the script in order to cast a more positive life on the dissolution of a relationship, and it adds a suggestion of the organic while also being a metaphor of its own."
Kevin Beane, theatreeddy.blogspot.com
"A Christmas tree rises suddenly from depths under the stage; a rowboat glides across an imaginary lake; a bench appears to represent a park; and pieces of bedrooms, living rooms, and cafes fly in and out with ease – All part of Tim Mackabee's clever staging."