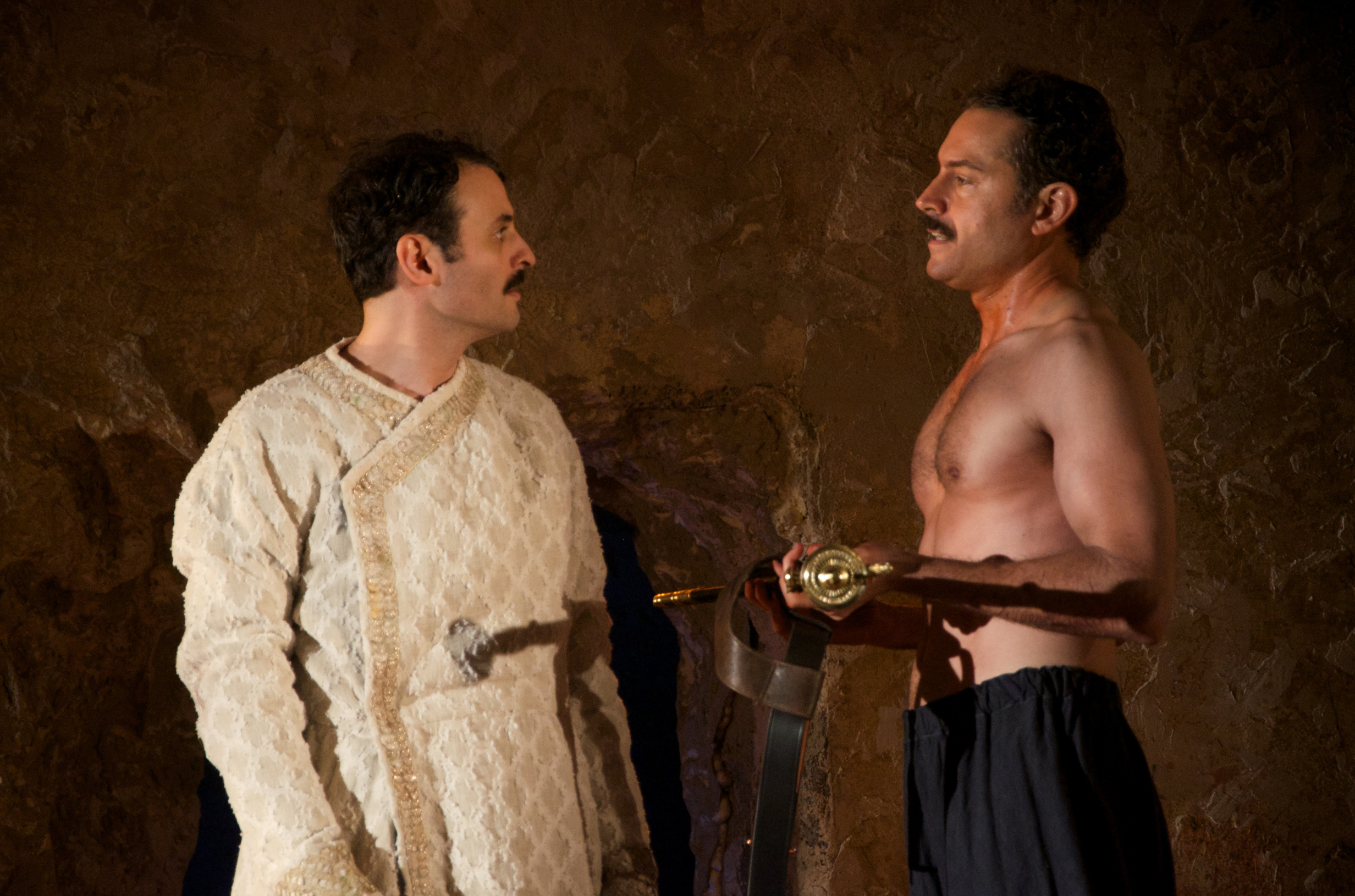 GUARDS AT THE TAJ
Atlantic Theatre Company
Steppenwolf Theatre Company
by Rajiv Joseph
Amy Morton, dir.
David Weiner, lights
Bobby Frederick Tilley, clothes
Rob Milburn, sound

2016 Lucille Lortel Award, Outstanding Scenic Design
Marilyn Stasio, Variety
"Although we don't actually look upon this wonder of the ancient world, the unveiling of the Taj Mahal becomes a magical onstage moment as revealed through David Weiner's gorgeous lighting, which has been designed to capture all the shifting colors of the rosy-fingered dawn. The sheer beauty of it softens us up for the horrors of the next scene, rendered in shades of hellfire in Timothy R. Mackabee's scenic design, in which Humayun and Babur wrestle with the contradictory demands of duty to one's lord and loyalty to a friend."
Elisabeth Vincentelli, New York Post
"Huma and Babur clean up the bloody mess they left behind — the torture chamber by Timothy R. Mackabee is so realistic and disgusting that, at a recent performance, a couple of theatergoers fled."